The Enduro Riders of Ohio will host the Baby Burr Dual Sport on September 12th and 13th as part of the Beta AMA National Dual Sport Series. The ride will start and end at the Vinton County Airport - 66285 Airport Rd., New Plymouth, OH.
Enduro Riders of Ohio Events
The Enduro Riders of Ohio is proud to host round 4 of the Appalachian Championship Enduro Series on June 14, 2020.
NEW START LOCATION: The start will be held at the park in Wilkesville, OH this year - Main St. & N High St.
IMPORTANT UPDATES: Due to COVID-19 issues we will be doing the following:
Pre-registration ONLY via LiveLaps.com
Particpants must follow social distancing guidelines as suggested by the CDC
Please bring your transponder, your own ink pen and wear a mask/face covering to check-in
There will be NO onsite camping or overnight parking
IF YOU DO NOT FEEL WELL, HAVE BEEN SICK OR BEEN WITH SOMEONE SICK PLEASE STAY HOME!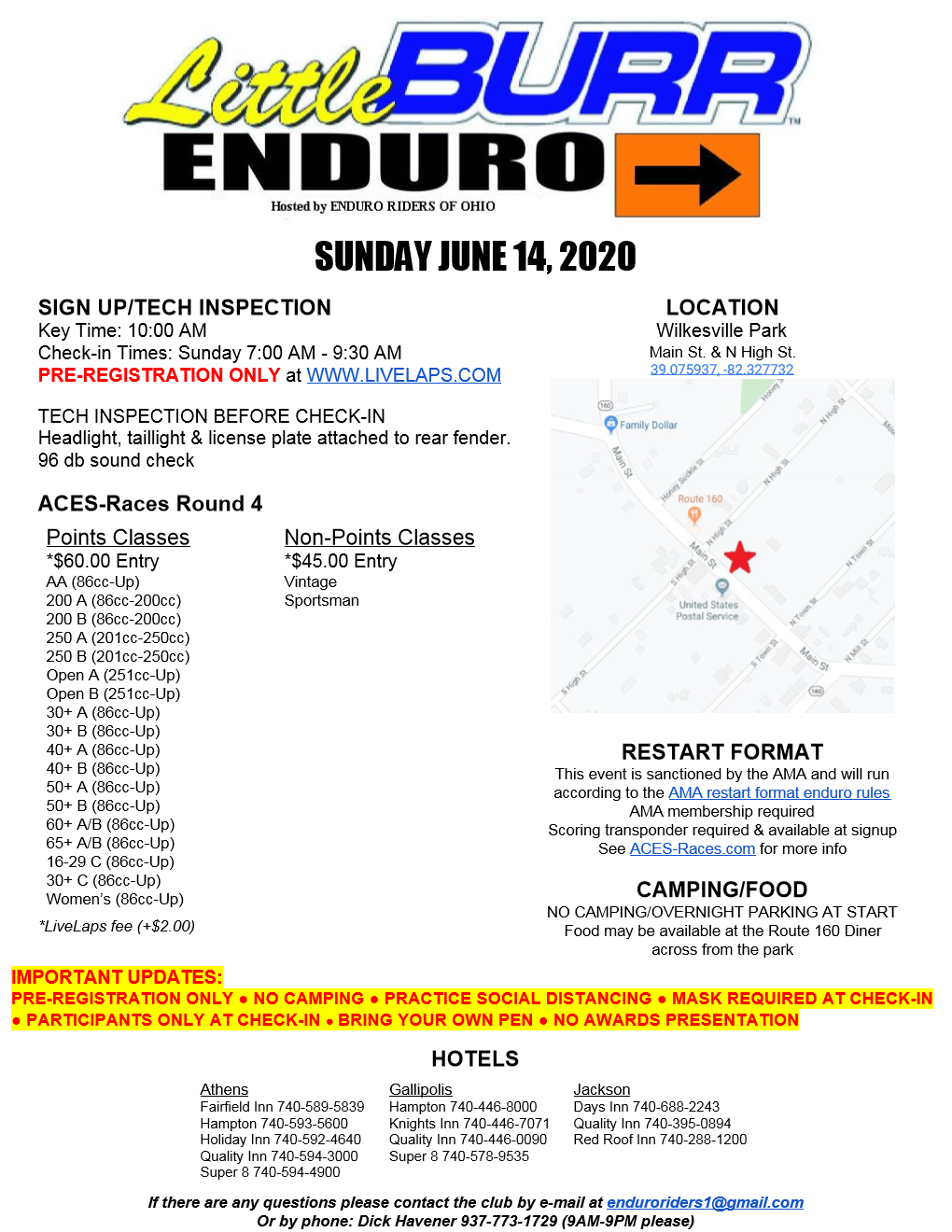 2020 Baby Burr Dual Sport