We want to thank everyone that came out to support the Baby Burr Dual Sport. And, a special thanks to the landowners that make hosting these events possible!
Unfortunately, we had to cancel Sunday's portion of the ride due to rain and flooding. The club has looked at possible options to reschedule but, due to conflicts with other clubs' events and the fast approaching hunting season we will not be able to reschedule the ride. We hope everyone understands and look forward to seeing you next year!
The Enduro Riders Association is proud to host the 30th annual Baby Burr Dual-Sport Trail Ride on September 8 & 9th. The ride will start and end at the Vinton County Airport - 66285 Airport Rd., New Plymouth, OH.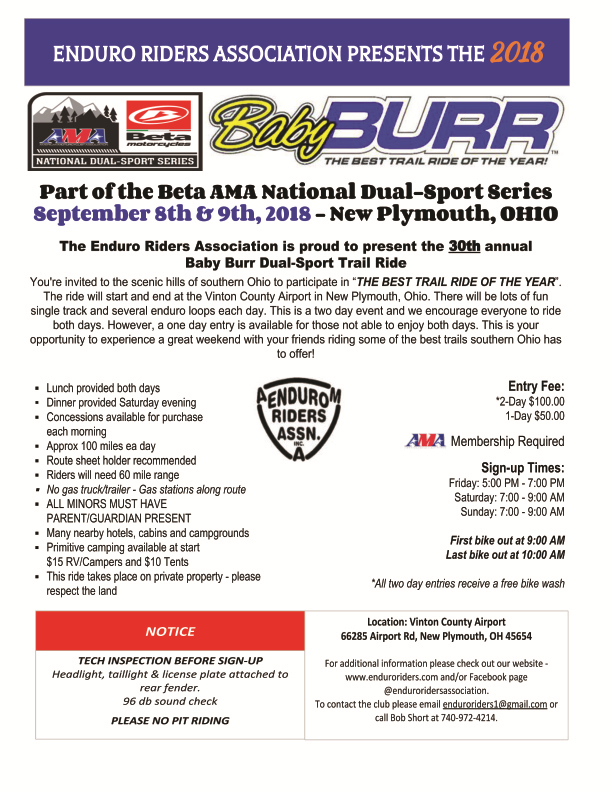 2018 Baby Burr Dual Sport
Enduro Riders Association Events